Talks/Lectures on Christian Science
---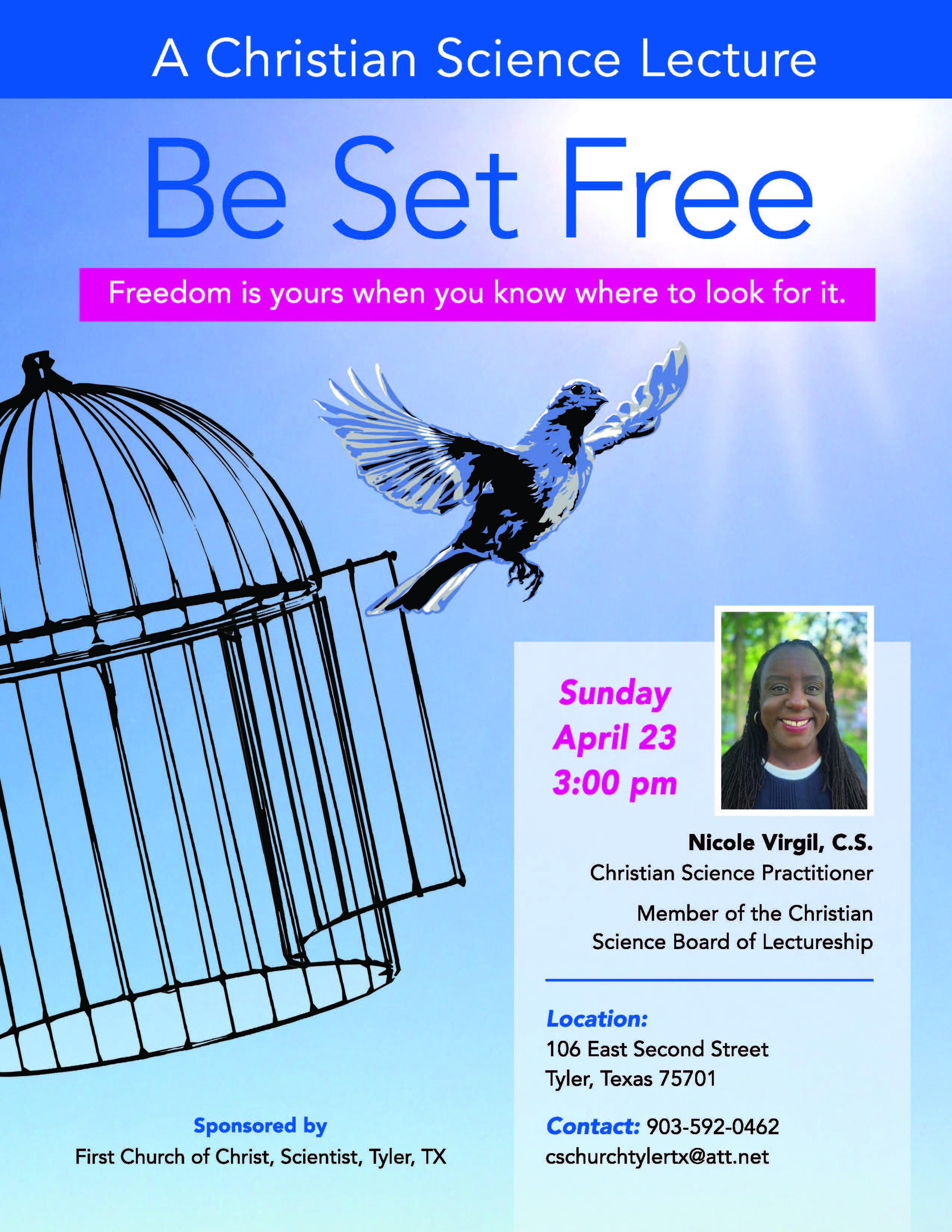 Christian Science churches all over the world sponsor public talks/lectures throughout the year for those interested in learning more about this religion.
Our Tyler church typically sponsors two free lectures each year - one in the Spring and one in the Fall.
Click HERE to be notified of our upcoming lectures. Your email address will only be used for this notification.
For more information click here: